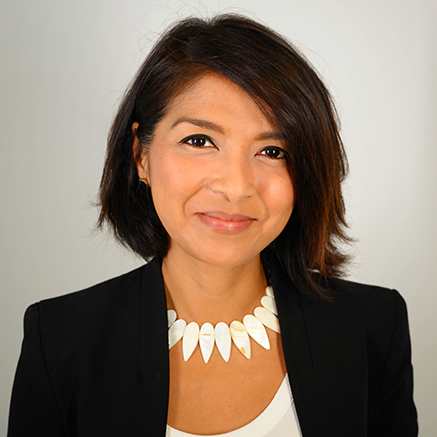 Global Leadership Award winner Leah Lizarondo, founder & CEO of 412 Food Rescue, talks with host Grant Oliphant about what COVID-19 reveals about food insecurity, the "Mister Rogers mentality" that drives the largest volunteer-led food transport network in the nation, and how movie star Michael Keaton has helped spur record volunteer involvement during the current crisis.
Melding technology, logistics and civic engagement to fight hunger and promote sustainability, 412 Food Rescue has become the fastest-growing food recovery entity in the country, diverting more than 10 million pounds of perfectly good food from waste to organizations that help those who are food insecure.
Born in the Philippines and currently residing in Pittsburgh, Pennsylvania, Leah earned her master's degree in public policy from Carnegie Mellon University, where she holds the position of Entrepreneur in Residence. Leah and 412 Food Rescue have been featured in media pieces by NPR, Fast Company, Martha Stewart Living, and The Washington Post.
In addition to a 2020 Global Leadership Award from Vital Voices, an honor whose past winners include Hillary Rodham Clinton, Melinda Gates and Malala Yousafzai, Leah has received a 2019 WE Empower UN SDG Challenge award, given annually to five women from around the world who are advancing the United Nation's sustainable development goals.
We'll be back later this year with the debut of Season 3 of "We Can Be," but in the meantime, join host Grant Oliphant for "Stronger than This," a special podcast series of candid conversations about COVID-19. You'll hear from those on the front lines of the coronavirus pandemic as they share first-hand experiences, challenges, victories, and what they see for the long road ahead. Recorded remotely — with a quick turnaround time from recording to release and minimal editing — these episodes give a unique, unvarnished opportunity for deeper insight into the current crisis.
The "Stronger than This" series is hosted by Heinz Endowments President Grant Oliphant, and produced by the Endowments and Treehouse Media. Theme music by Josh Slifkin. Guest image courtesy of Vital Voices. Guest inquiries can be made to Scott Roller at sroller@heinz.org.