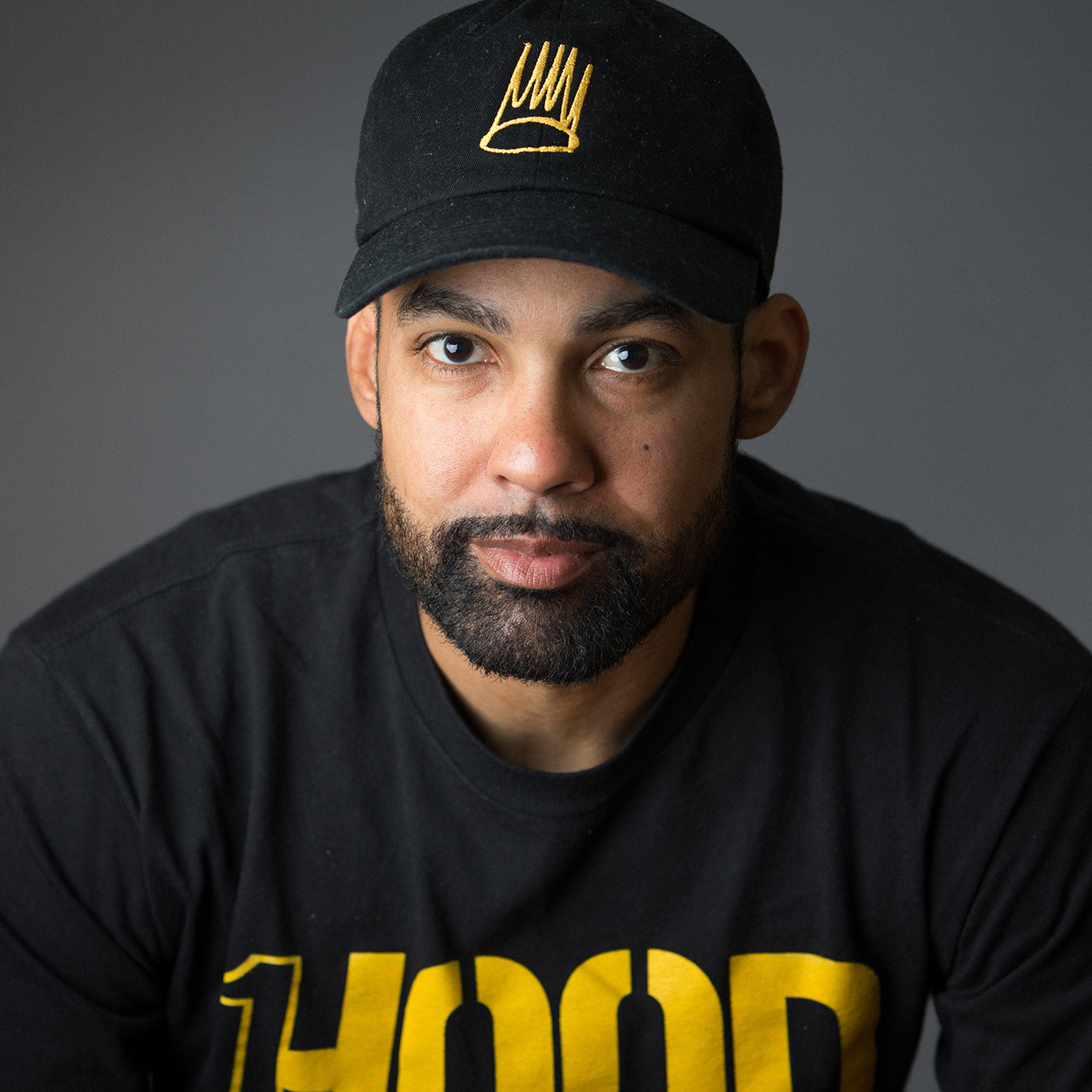 Jasiri Oronde Smith's mom knew what she was doing when she chose the first name for her baby boy, the Swahili word for "brave." 
That baby grew up to be lauded hip-hop artist and activist Jasiri X.
As a co-founder of 1Hood Media, a collective of socially conscious activists who utilize art to raise awareness about social justice matters, Jasiri X is fostering a new generation of artists and media professionals who use their voices to challenge inequity and unify humanity.
He has raised his own voice by writing and performing songs like "The Whitest House," "Strange Fruit" and "Song for Trayvon," and is never afraid to speak truth to the most pressing social issues of our time. For his artistic activism, Jasiri X was awarded a prestigious 2016 Honorary Doctorate of Letters from the Chicago Theological Society, the same institution from which the Rev. Dr. Martin Luther King Jr. received an honorary doctorate nearly 60 years prior.
Jasiri X has been part of recent movements in support of union rights, humane treatment of immigrants and their families, and justice for Trayvon Martin, an unarmed African American youth who was shot to death in Florida by a neighborhood watch volunteer. Most recently, Jasiri X has emerged as a passionate leader in an ongoing series of protests in response to the shooting of unarmed black teenager Antwon Rose Jr. by a white officer in East Pittsburgh, a suburb of the City of Pittsburgh.
"Tragedy is bringing together communities from a cross-section of collective unity like we've never seen before," says Jasiri X, "and that is a hopeful sign."
Hear how Jasiri X is opening eyes and changing minds one rhyme at a time on this episode of "We Can Be."
"We Can Be" is hosted by The Heinz Endowments' Grant Oliphant and produced by the Endowments and Treehouse Media. Theme music is composed by John Dziuban, with incidental music by Josh Slifkin and Akil Esoon.