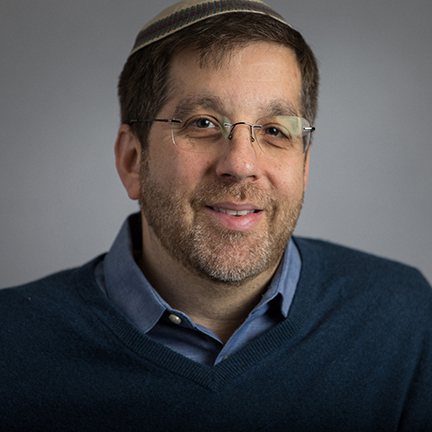 Rabbi Ron Symons grew up a few train stops away from vibrant, multi-cultural Manhattan in New York City. He now shares his world view of accepting everyone as part of his leadership role at the Center for Loving Kindness and Civic Engagement, an initiative of the Jewish Community Center of Greater Pittsburgh.
His journey has taken some eye-opening turns — including a 2014 arrest for standing up for living wages — as he has become an outspoken voice on social justice issues, including race relations, gun violence, and immigrant and refugee causes.
Rabbi Symons believes we imperil our future if we ignore our past, and points to a 225-year-old speech by a U.S. Founding Father that he feels speaks to today's "two Americas." "We have a responsibility to listen to each other," he says. "Just because we differ, it doesn't mean we have to demonize the opposition."
He also describes to "We Can Be" host and Endowments President Grant Oliphant why it's critical that we keep learning at all ages, how a childhood event sparked empathy in him, and why in today's political atmosphere we must be consciously vigilant in ensuring that our moral compasses are not spinning out of control.
Rabbi Symons is clear in his belief that we have more similarities than we have differences, and therein may lie the secret to advancing a more equitable society. Life "is a people-to-people experiment," he says. "We share the same stories, but with different scripts."
Hear Rabbi Ron Symon's story of hope and the world-altering power of community — plus a "Game of Thrones" tale that brings a new perspective to our fascination with walls — on this episode of "We Can Be."
"We Can Be" is hosted by The Heinz Endowments' Grant Oliphant and produced by the Endowments and Treehouse Media. Theme music is composed by John Dziuban, with incidental music by Josh Slifkin. Guest booking information: Scott Roller sroller@heinz.org.