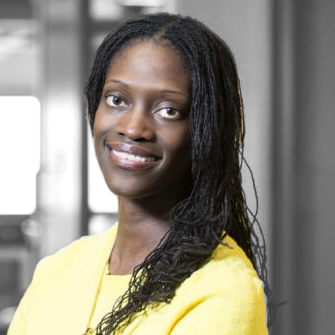 Author, scholar & education visionary Dr. Valerie Kinloch joins host Grant Oliphant for this episode of "We Can Be."
Valerie has penned "Harlem on Our Minds: Place, Race, and the Literacies of Urban Youth" and "Crossing Boundaries ― Teaching and Learning with Urban Youth," and is the editor of the recently published compilation "Race, Justice, and Activism in Literacy Instruction."
She is the Renée and Richard Goldman Dean of the School of Education at the University of Pittsburgh, where she is the first female, African American dean in the school's history.
Valerie currently serves as vice president of the National Council of Teachers of English, and prior to coming to the University of Pittsburgh, she served as the associate dean of Diversity, Inclusion, and Community Engagement at Ohio State University.
In this episode, Valerie shares personal history that has led her to dedicate her life to education, equity, human rights and justice; how the poet June Jordan came to inspire and move her; why abolitionist teaching has the potential to "restore humanity for all of our kids in school"; and the core belief that keeps her fighting for what's right: "If we're not innovating and agitating, we can't possibly disrupt inequitable education systems."
"We Can Be" is hosted by Heinz Endowments President Grant Oliphant, and produced by the Endowments, Josh Franzos and Tim Murray. Theme music by Josh Slifkin. Credit for guest image above: University of Pittsburgh/Aimee Obidzinski. Guest inquiries can be made to Scott Roller at sroller@heinz.org.