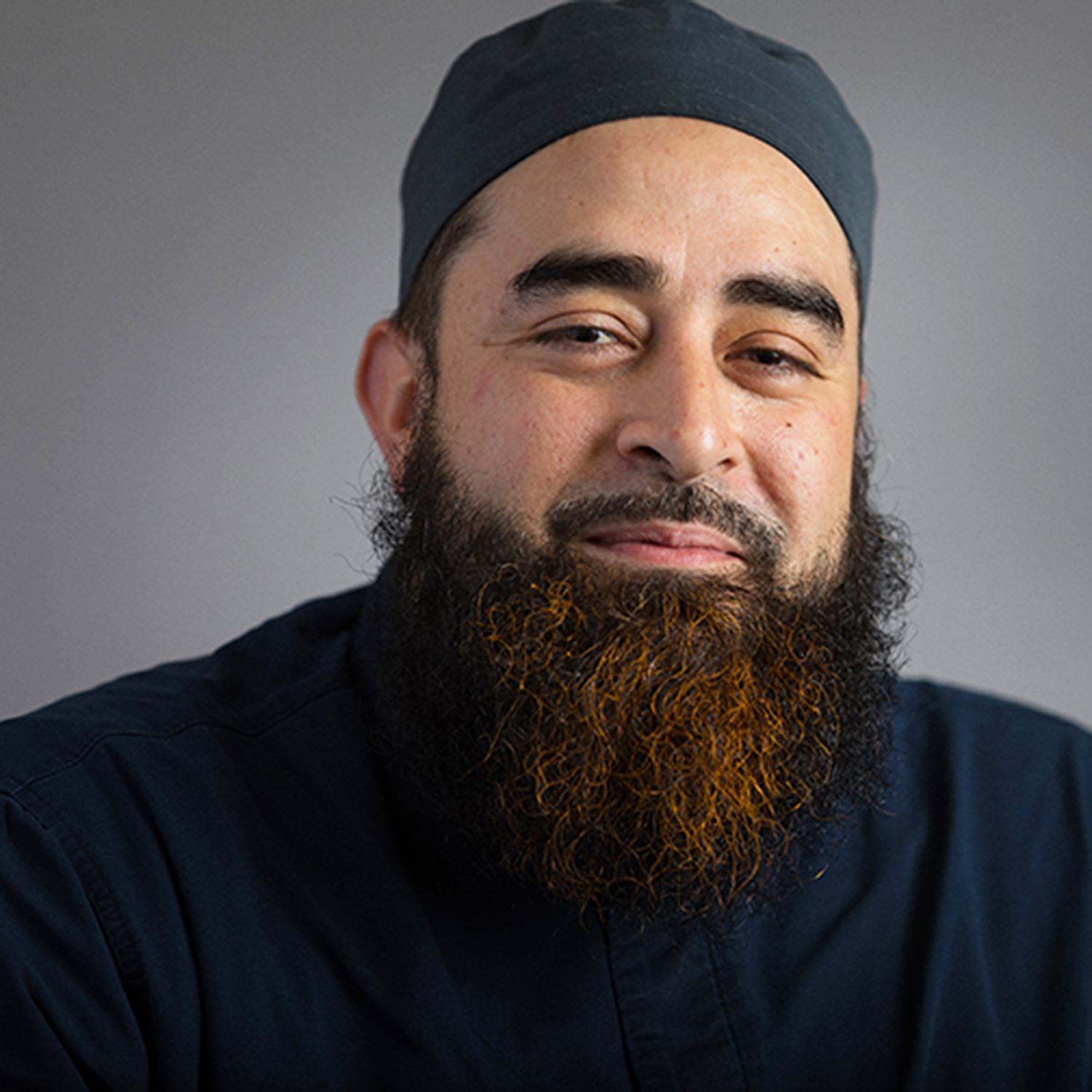 "God writes straight with crooked lines" is a popular adage that has been used to describe the journey of Hamza Perez, and he good naturedly agrees. With a life story that's movie script-worthy, Hamza has walked his path with humor, humility, music and openness. He is founder of the YA-NE (Youth Alliance of Networking and Empowerment) at the Islamic Center of Pittsburgh, co-founder of Light of the Age Mosque and a spiritual advisor for communities in Hartford, CT and Springfield, MA.
In this conversation, he shares why Emma González is the future, tackles the role of race in our country's drug epidemic, and is clear on why understanding the difference between "old" and "elder" is key to our progress on the arc of justice. Named one of the world's 500 most influential Muslims by the Royal Strategic Islamic Center, he is smart, funny and hopeful – and he's making a difference in how many perceive Muslims in the world today.
From his Catholic upbringing in Brooklyn to his present-day youth leadership in the Muslim community in Pittsburgh – with stops along the way as a drug dealer with his own apartment by age 18, and in rap duo M-Team with brother Suliman – Hamza has made defying perceptions his life's work.
Hamza's route from a Puerto Rican Catholic family to a Muslim leader in the Mid-Atlantic has been one with many turns, and that is just what makes him – and his work – so engaging. His life thus far has been about overcoming perceptions – of what he could become, where he could go, what he should believe – of family, friends and in some instances a suspicious and hostile world. Hamza is the subject of a PBS film New Muslim Cool, and he is a positive and hopeful force in our world.
"We Can Be" is hosted by The Heinz Endowments' Grant Oliphant and produced by the Endowments and Treehouse Media. Theme music is composed by John Dziuban, with incidental music by Josh Slifkin.