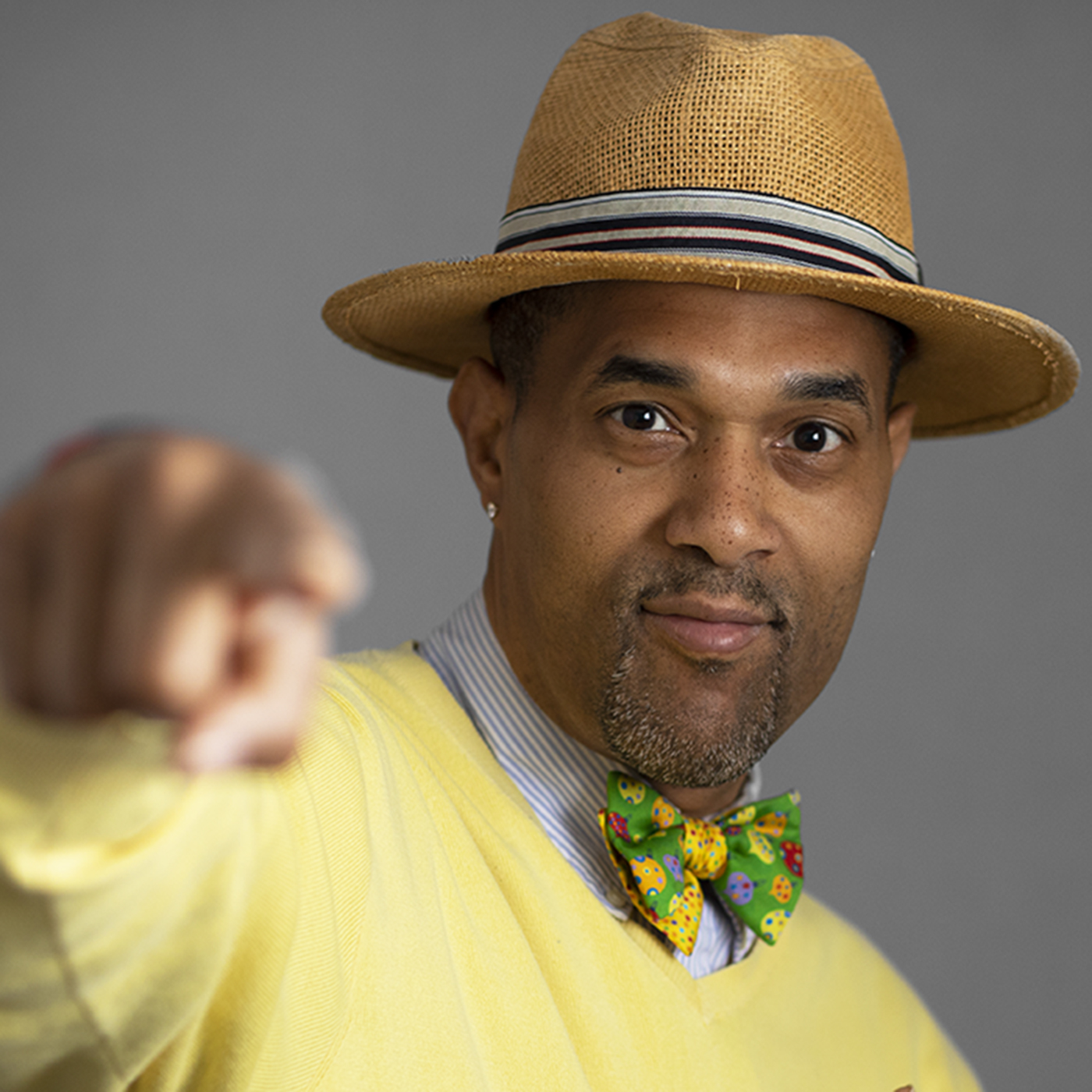 Emmy-winning composer, in-demand director and respected mentor Emmai Alaquiva is candid about what rescued him during his early hard times: "The arts saved my life."
CEO of the media production entity Ya Momz House (a tribute to his own mother) and a centrifugal force of light and positivity, Emmai shares his story of homelessness; his early '90s hip-hop days with Pensoulzinakup; and how he's built a career that has included working with The Roots, Dr. Maya Angelou, Solange Knowles and Common.
He's giving back, too, empowering rising creatives through the youth-arts education and mentoring program Hip-Hop On L.O.C.K.; speaking out as an advocate for a living wage; and opening eyes to the Black Lives Matter movement, oppression, homophobia and xenophobia through his Optic Voices photography project.
"When I was down, I said 'God, if you allow me to get on my feet, I'll spend the rest of my life helping others get on their feet,' " Emmai recalls.
Experience Emmai's energy, passion and light as he tells his story to host Grant Oliphant in this episode of "We Can Be."
Listen today at heinz.org/podcast, or on leading podcast sites including Stitcher, Podbean, GooglePlay, Itunes, and Spotify.
"We Can Be" is hosted by  Heinz Endowments President Grant Oliphant, and produced by the Endowments and Treehouse Media. Guest image by Josh Franzos. Guest inquiries: Scott Roller at sroller@heinz.org.