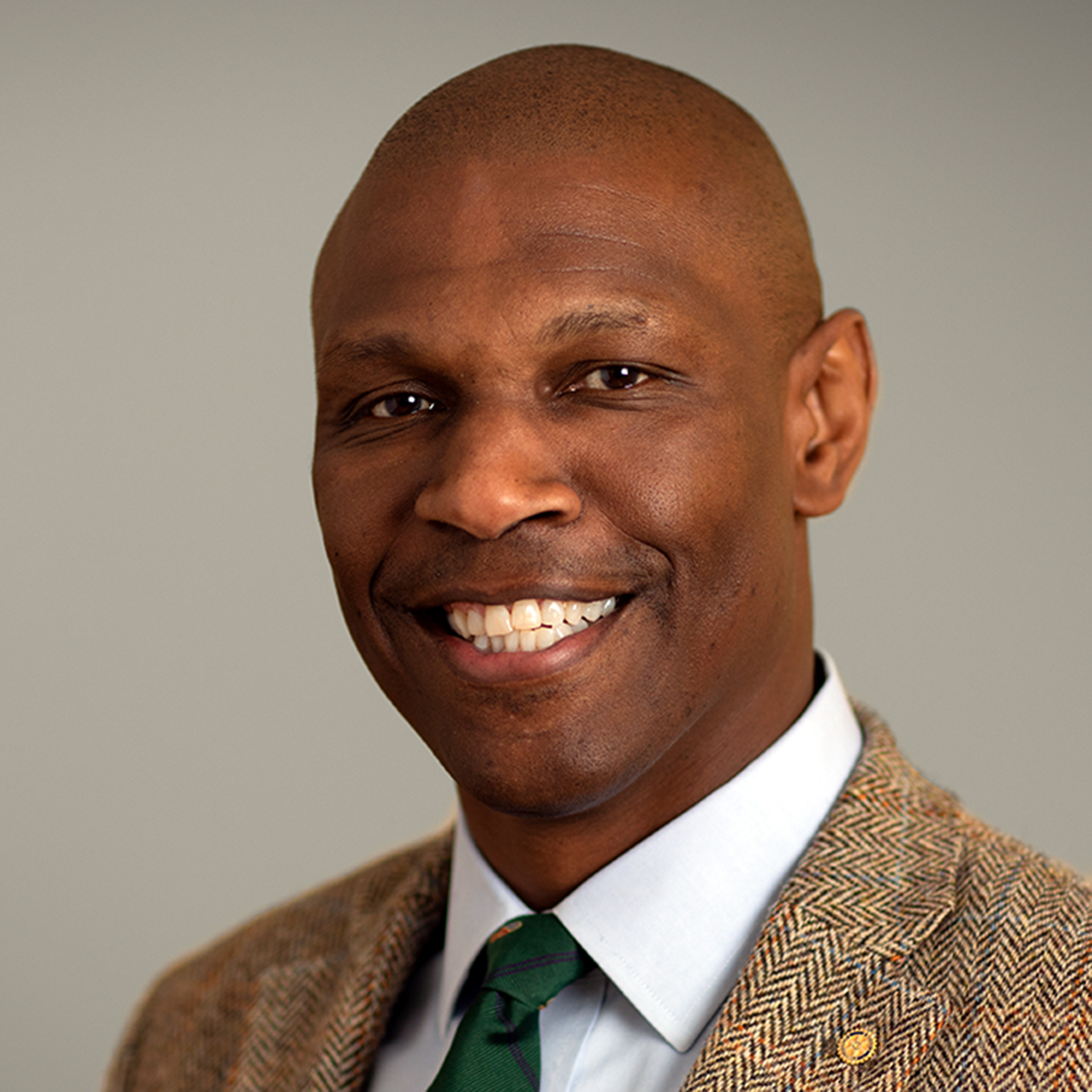 As a United States Air Force pilot, newly engaged to his South African fiancée, Chris Howard ejected from his aircraft as it fell into a nosedive during a solo training mission in January 1995. Twenty years later, he was one of the youngest university presidents in the United States.
Dr. Chris Howard, president of Robert Morris University since 2015, grew up in Plano, Texas, the great-great-grandson of an enslaved man, and the son of parents who instilled in him the values of humility and service.
As a high school and United States Air Force Academy football star, Dr. Howard guided his teams to championships, and used those leadership skills in active duty tours in Afghanistan and Bosnia. Through it all, he credits a strong cohort of mentors as key to navigating his path.
"Mentoring is a form of service where you don't have to be a billionaire to change someone's life," he says. "It's empowering, and it's an honor."
In this episode of "We Can Be," Dr. Howard discusses the "only-ness" of being the singular black student in fourth grade, the Zulu word that is his North Star, and why he is using his capital to speak up for veterans and gender equality.
"We Can Be" is hosted by Heinz Endowments President Grant Oliphant, and produced by the Endowments and Treehouse Media. Theme and incidental music by Josh Slifkin. Guest image by Josh Franzos. Guest inquiries: Scott Roller at sroller@heinz.org.