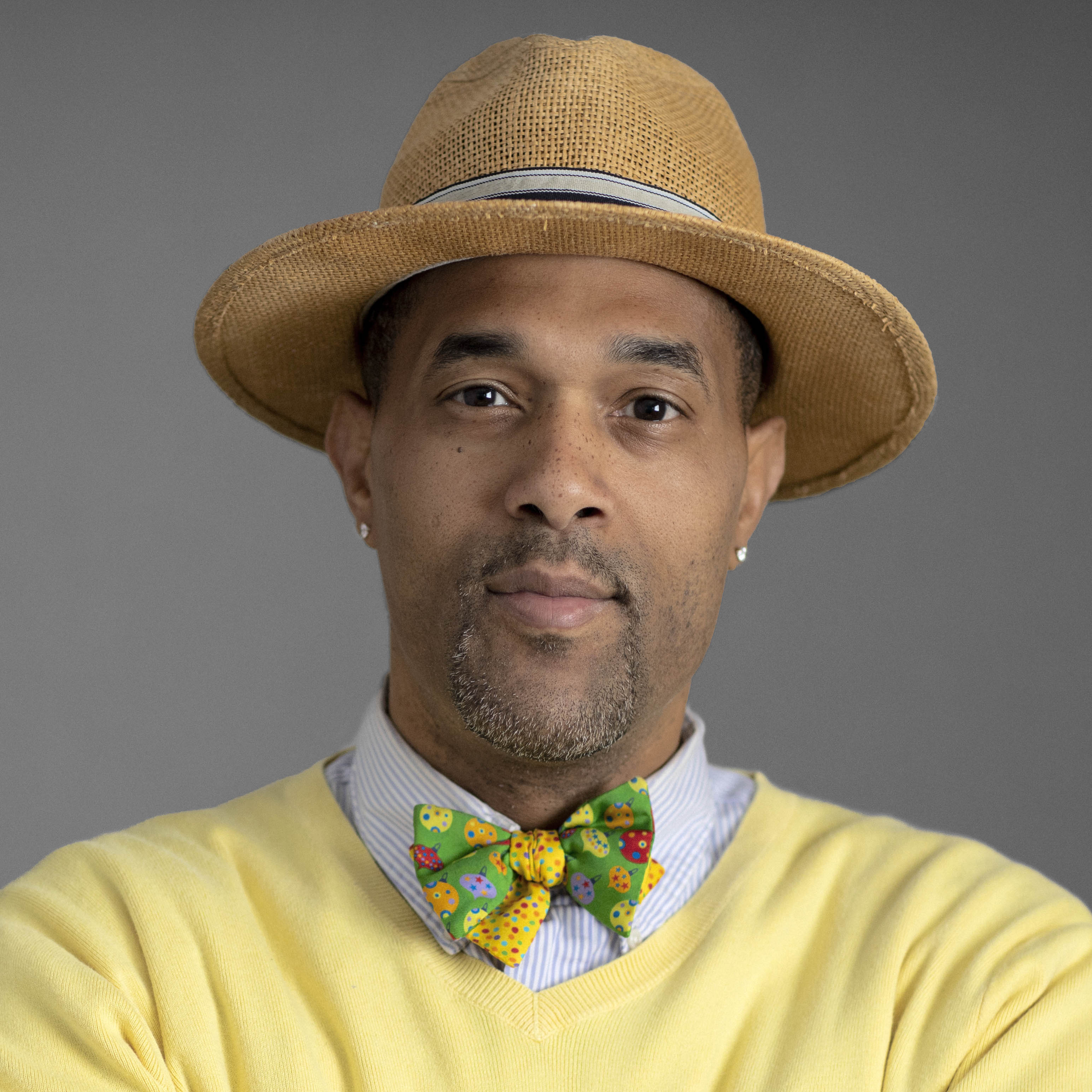 Emmy-winning composer, director & photographer Emmai Alaquiva joins host Grant Oliphant to discuss the role of art in fighting "the radical particles that have been dropped in our laps" by the COVD-19 crisis, & protests brought on by the killing of George Floyd at the hands of Minneapolis police officers, who were later fired.
Emmai is CEO of the media production entity Ya Momz House, which has produced work for clients such as Wiz Khalifa, The Roots, Martha Stewart, and NBC. He serves on the Pennsylvania Council on the Arts, and is a dedicated husband and father with an impressive social media presence.
His photography is front and center in his ongoing Optic Voices project, which has opened eyes to race relations, equity movements, oppression, homophobia and xenophobia. Emmai and his camera have been working especially hard during these past few months, creating a record of life during COVID-19 and the Black Lives Matter movement.
Emmai is a positive force who is using his art and voice to expose truths during historically trying times. Hear about the recent photo that moved him most, why "it's OK to not be OK" during times like this, and what he'll tell his kids when they ask, "What did you do?"
We'll be back later this summer with the debut of Season 3 of "We Can Be," but in the meantime, join host Grant Oliphant for "Stronger than This," a special podcast series of candid conversations about COVID-19. You'll hear from those on the front lines of the coronavirus pandemic as they share first-hand experiences, challenges, victories, and what they see for the long road ahead. Recorded remotely — with a quick turnaround time from recording to release and minimal editing — these episodes give a unique, unvarnished opportunity for deeper insight into the current crisis.
The "Stronger than This" series is hosted by Heinz Endowments President Grant Oliphant, and produced by the Endowments and Treehouse Media. Theme music by Josh Slifkin; guest image by Joshua Franzos. Guest inquiries can be made to Scott Roller at sroller@heinz.org.