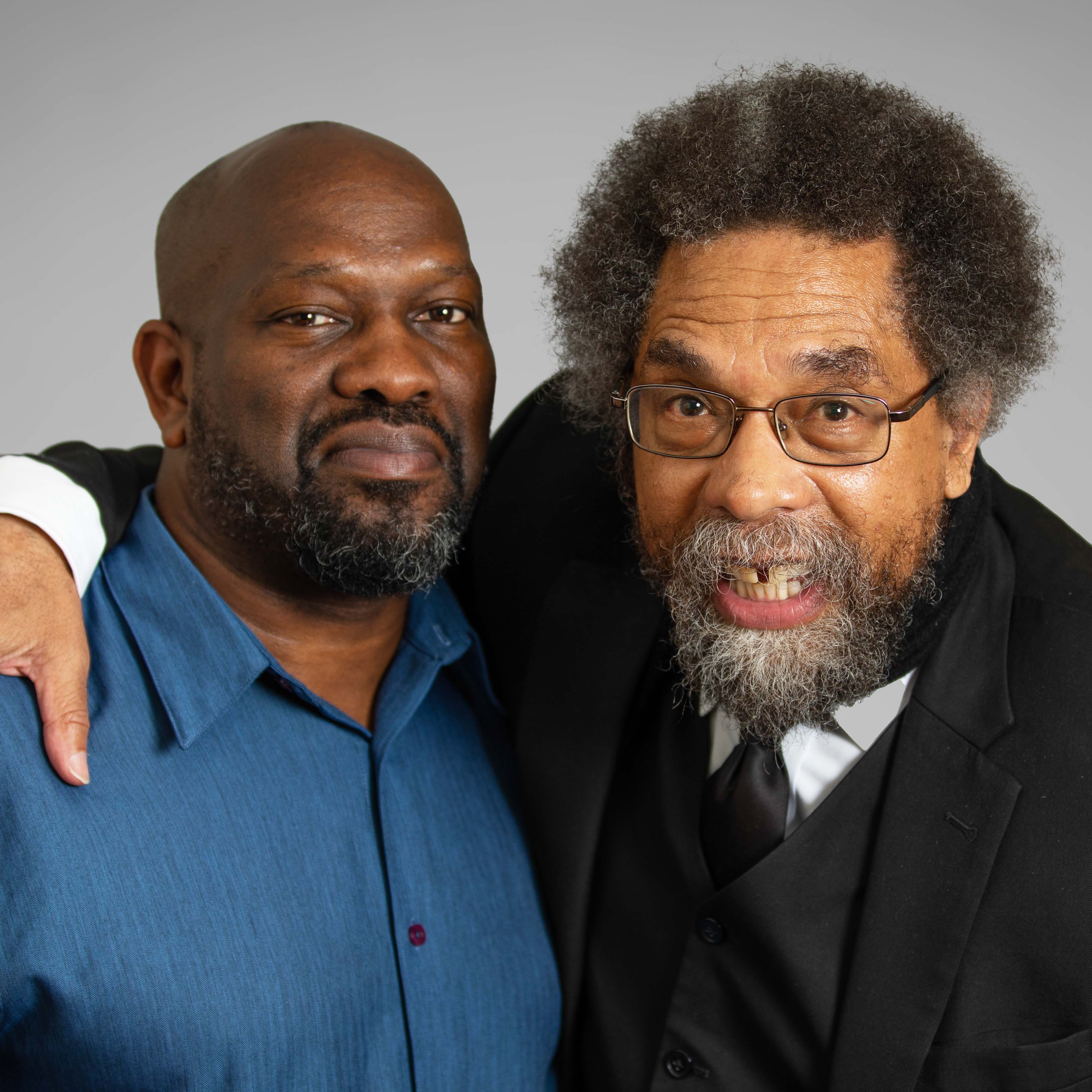 In part one of a two-episode conversation, Dr. Cornel West and Bakari Kitwana examine why joy is important in our lives (especially for those in the social justice realm), what reparations could mean to our nation, and why artists are the indispensable ingredient in society today.
Celebrated activist and academic Dr. Cornel West is professor of the Practice of Public Philosophy at Harvard University, and the author of bestsellers such as "Race Matters" and "Black Prophetic Fire." He has written a dozen more seminal works about modern civil rights issues and figures. He also is a prominent pop culture figure, with appearances in two "Matrix" movies, and is a favorite guest on a range of news programs.
Journalist, activist and political analyst Bakari Kitwana is a senior media fellow at the Harvard Law-based think tank The Jamestown Project, and author of "The Hip-Hop Generation: Young Blacks and the Crisis in African-American Culture," which is part of the curriculum at more than 100 universities nationwide. His political commentary has been heard on CNN, FOX News, C-Span, PBS and NPR, and he has been a consultant for the Rock and Roll Hall of Fame.
"We are in a quagmire where wealth and inequality crush those who are struggling, and the structures we have in place to ensure that doesn't happen are no longer working," says Mr. Kitwana. "We can hope to luck our way out of it, but I think it is going to take more than that."  
It is our young people that will give that "more," says Dr. West. "On the ground, especially among the younger generation, we have more sensitivity and empathy than we've ever had in our country."
"We Can Be" is hosted by  Heinz Endowments President Grant Oliphant, and produced by the Endowments and Treehouse Media. Theme music by Josh Slifkin; guest images by Josh Franzos. Guest inquiries: contact Scott Roller at sroller@heinz.org.