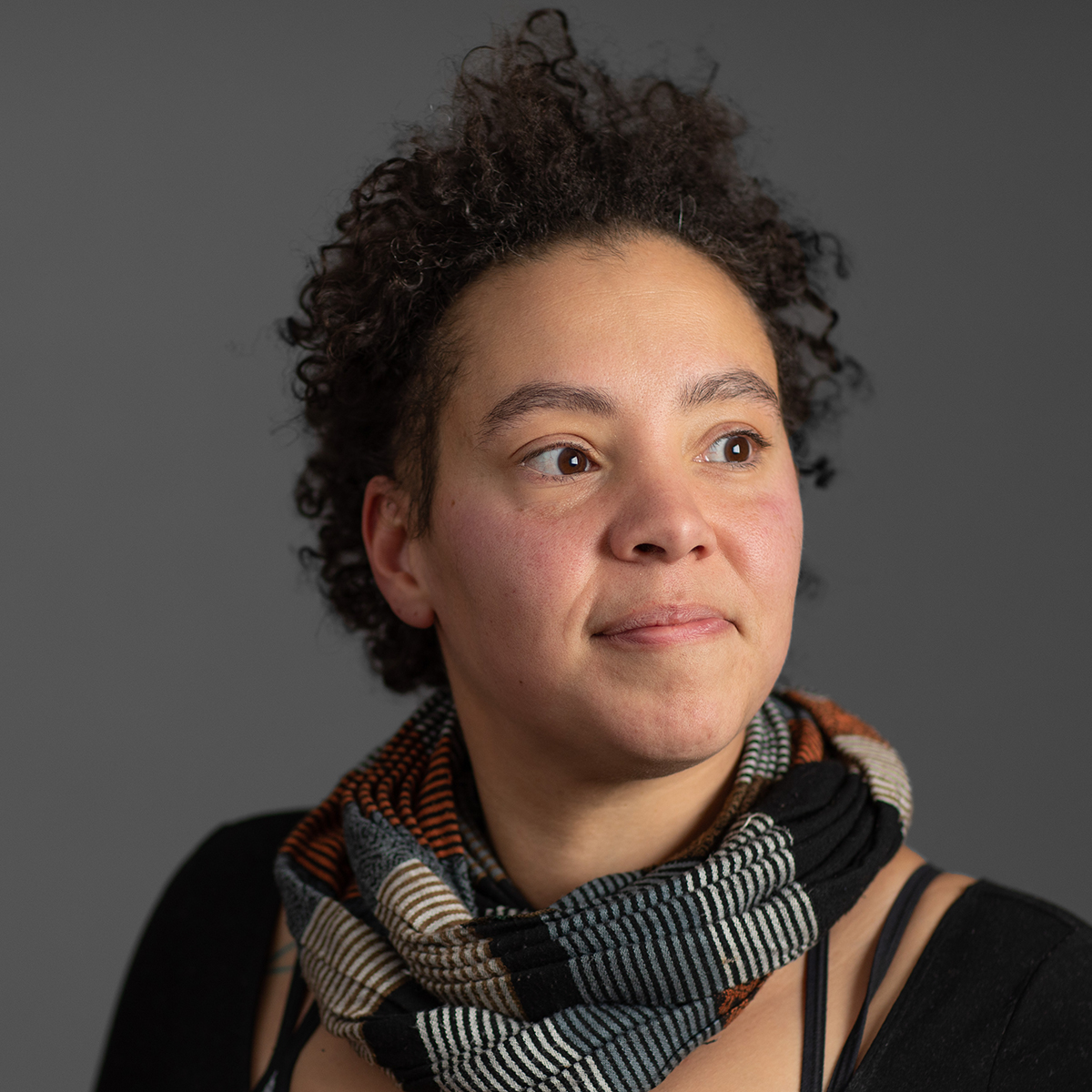 "THERE ARE BLACK PEOPLE IN THE FUTURE," in cut-out white letters on the black background of a steel billboard, stood high above Pittsburgh's rapidly changing East Liberty neighborhood last spring – and brought national acclaim to interdisciplinary artist and cultural producer Alisha Wormsley.
But that science fiction-inspired contribution to The Last Billboard art project – and the controversy its removal sparked – is but one brush stroke in an artistic career that has spanned nearly two decades and numerous continents.
"I don't consider myself an activist," Alisha says, "but my art is active." It is indeed active – and vibrant – weaving family history, an archeologist's sensibility, and a love of sci-fi into photographic, film, mural, performance and multi-dimensional works of art.
Learn how a Zora Neale Hurston book about the religious experience of post-emancipation African Americans, her brother's Marvel comic obsession, and "The Walking Dead" AMC television show have all influenced the smart, moving, beautiful, and absolutely vital art of Alisha Wormsley.
"We Can Be" is hosted by The Heinz Endowments President Grant Oliphant, and produced by the Endowments and Treehouse Media. Theme music by Josh Slifkin; incidental music by Giuseppe Capolupo. Guest image by Josh Franzos. Billboard image: thelastbillboard.com